About Us
Payload Studios is an award-winning, independent startup based in Farringdon, London.
We were founded in 2013 by Russ Clarke and Vincent Scheurer to make our flagship game, TerraTech. We're now a team of 25+ passionate developers (2018) with an even mix of new graduates and industry veterans, with a strong track record in PC, console and mobile.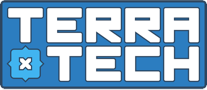 TerraTech
Our main focus is TerraTech: a top-10 title on Steam which we publish ourselves and is going strong at 300,000 downloads and counting. TerraTech was successfully Kickstarted in 2014 and went in to Steam Early Access shortly afterwards. It came out of Early Access in 2018 and was launched on PS4 and XboxOne. We have ambitious plans for the TerraTech IP, going into new genres, platforms and territories, and we're looking for outstanding game developers to join us and help make it happen.
We specialise in community-driven development. TerraTech is developed with our community having full transparency and direct involvement into what we're working as early as possible and throughout. We constantly listen, discuss and present new work amongst our whole team and with our players. We're built on the principle that everyone gets a say in how we make our games more awesome.
Visit TerraTech
Tentacle Zone
Payload Studios also run the Tentacle Zone stand at games conventions up across the UK.
The Tentacle Zone offers indie developers an affordable way to show their games with full support from our friendly team and all artwork and equipment provided. Tentacle Zone has also expanded to include cohabiting workspace in our studio, we currently share our space with Robot Squid, a new start-up with some awesome veteran mobile developers, and Spilt Milk.
Visit Tentacle Zone
Our Team
Russ Clarke
Founder & CEO
Vincent Scheurer
Founder & Director of Operations
Nadim De Gouveia-Akhtar
Art
Press Kit
For our full press kit, please click the button below to find logos, banners, social media links, downloads and articles.
Visit our Press Kit